Important Steps Manufacturers Should Take When Creating a Digital Transformation Strategy for Your Sales Organization
On-Demand Webinar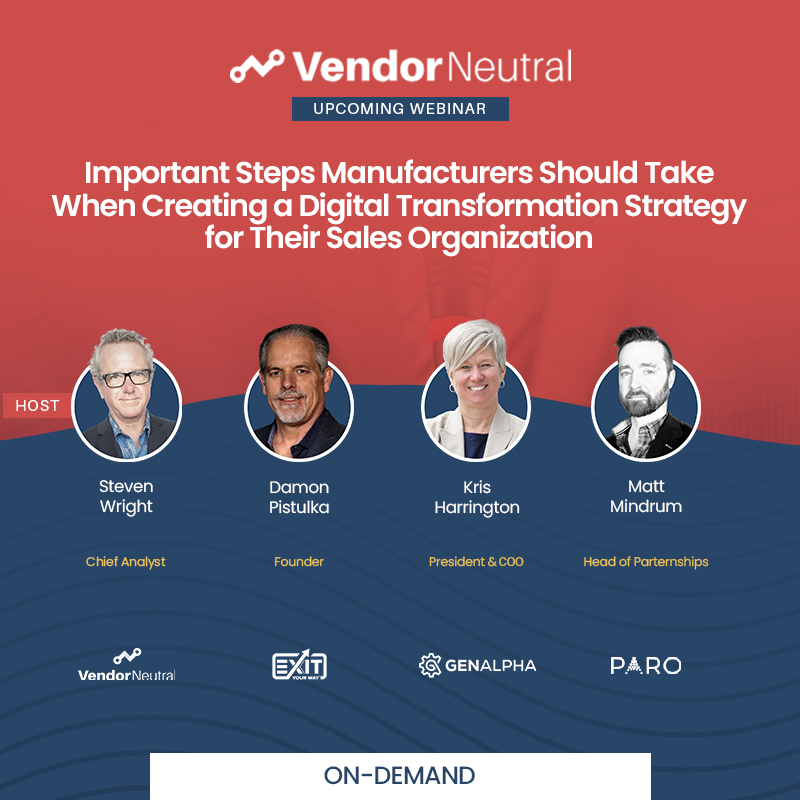 Creating a Digital Transformation Strategy for Your Sales Organization
Digital transformation is a broad umbrella. Trying to find information that's relevant to your manufacturing business can be a big challenge.
Want proven, actionable tactics to transform the sales organization within your manufacturing business? Then our upcoming webinar is for you!
Hear from a panel of industry experts as they explain what a digital transformation strategy looks like for manufacturers—and, more importantly, why it's essential to successful manufacturing today.
Learn How to:
Align the digital transformation strategy for your sales organization into your overall business strategy.
Create a step-by-step plan that actually boosts the productivity, efficiency, and effectiveness of your sales team.
Develop vital interconnectivity between your people, sales processes, content, and sales technology tools.
Drive meaningful growth in your manufacturing business.
Watch today!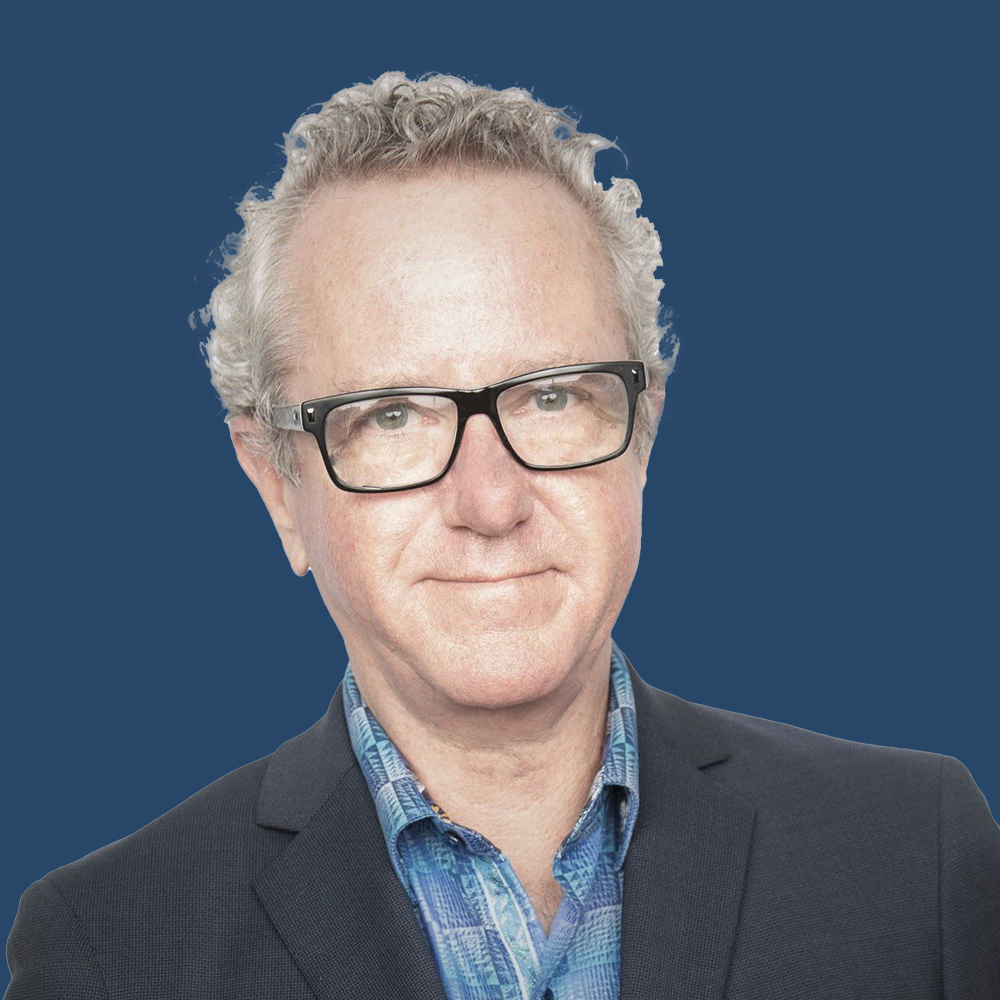 Steven Wright
Chief Analyst, Vendor Neutral
Steven Wright targets how new technologies and practices can better equip B2B sellers to focus on customer's needs. He looks for the intersection of technology and methodology to help organizations better enable sellers to improve customer understanding and sales progression via analytics and prescriptive actions that improve sales. With over 20 years of experience in sales enablement as both a practitioner at companies such as IBM and an analyst at Forrester, Steven focuses on improving sellers' skills at all levels and has worked with hundreds of companies, both customers and vendors. As Chief Analyst for Vendor Neutral Steven consults with clients to select, evaluate and implement the right sales tech for their needs and manages Vendor Neutral Certified Profiles which offers buyer detailed profiles of sales technology solutions.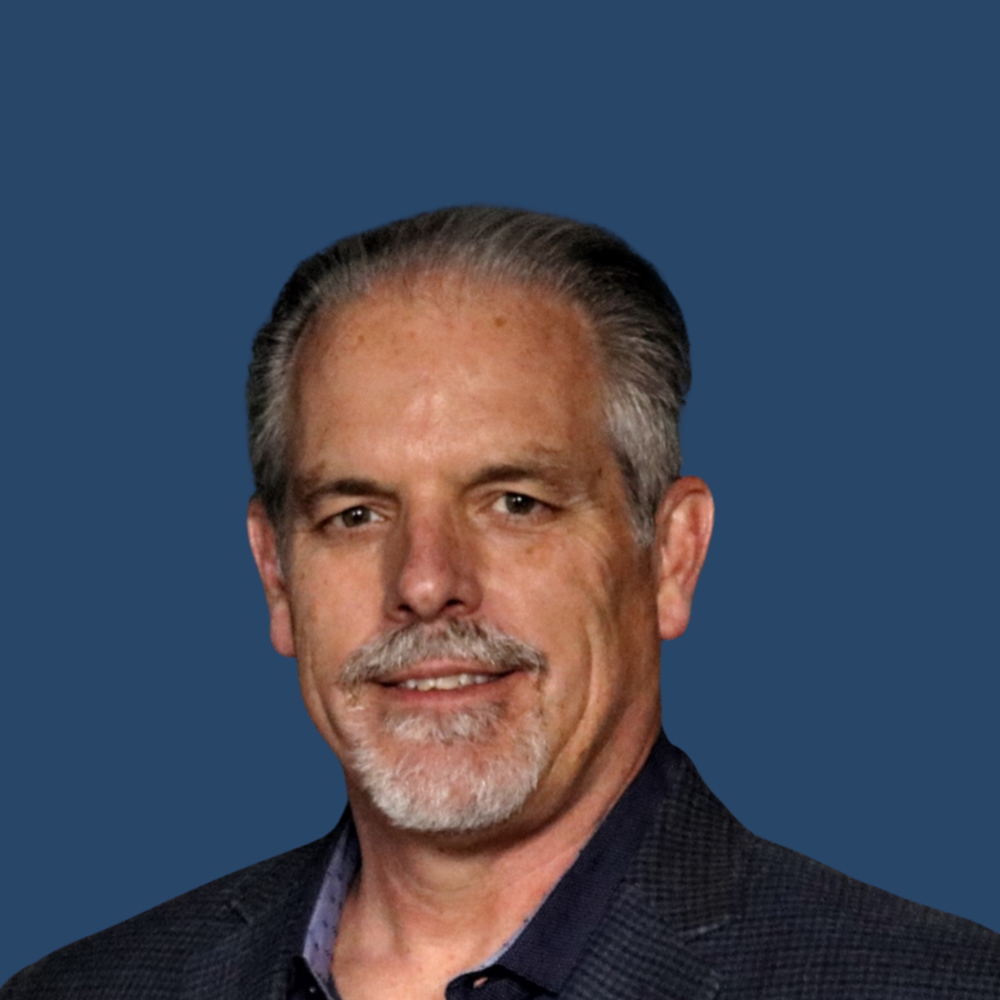 Damon Pistulka
Managing Director, Exit Your Way
Helping business owners translate goals into real world results, Damon is focused on identifying and executing opportunities to increase business revenue, profitability, and value. With 20+ years building and managing businesses in extreme conditions and diverse industries, Damon's drive to help clients reach their goals helps them crush competitors and dominate markets. The proven framework Damon and the Exit Your Way® Team developed and used successfully in private equity owned companies is being used to drive successful results daily. In the sale of client businesses, Damon utilizes the intimate knowledge of the private equity buyer's desires & client businesses to clearly articulate the opportunity, so buyers see the true value.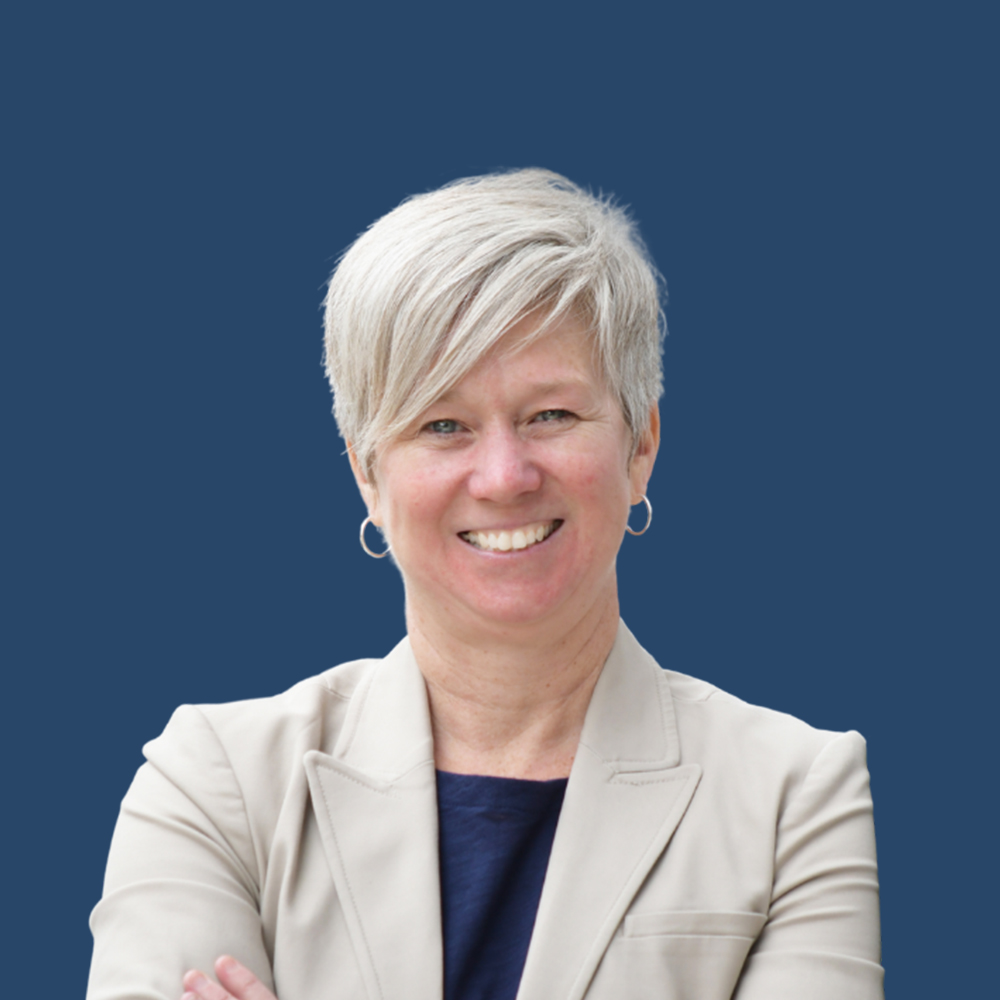 Kris Harrington
President & Chief Operations Officer, GenAlpha
Kris Harrington is the President and Chief Operations Officer for GenAlpha Technologies. Kris joined GenAlpha in March of 2013 with the purpose to help B2B manufacturer's grow revenue by implementing technologies that make it easier to do business. Combined with the strength of her team, Kris is accountable for establishing customer relationships and engaging manufacturers in B2B commerce solutions that bring value to their organization and the customers they serve.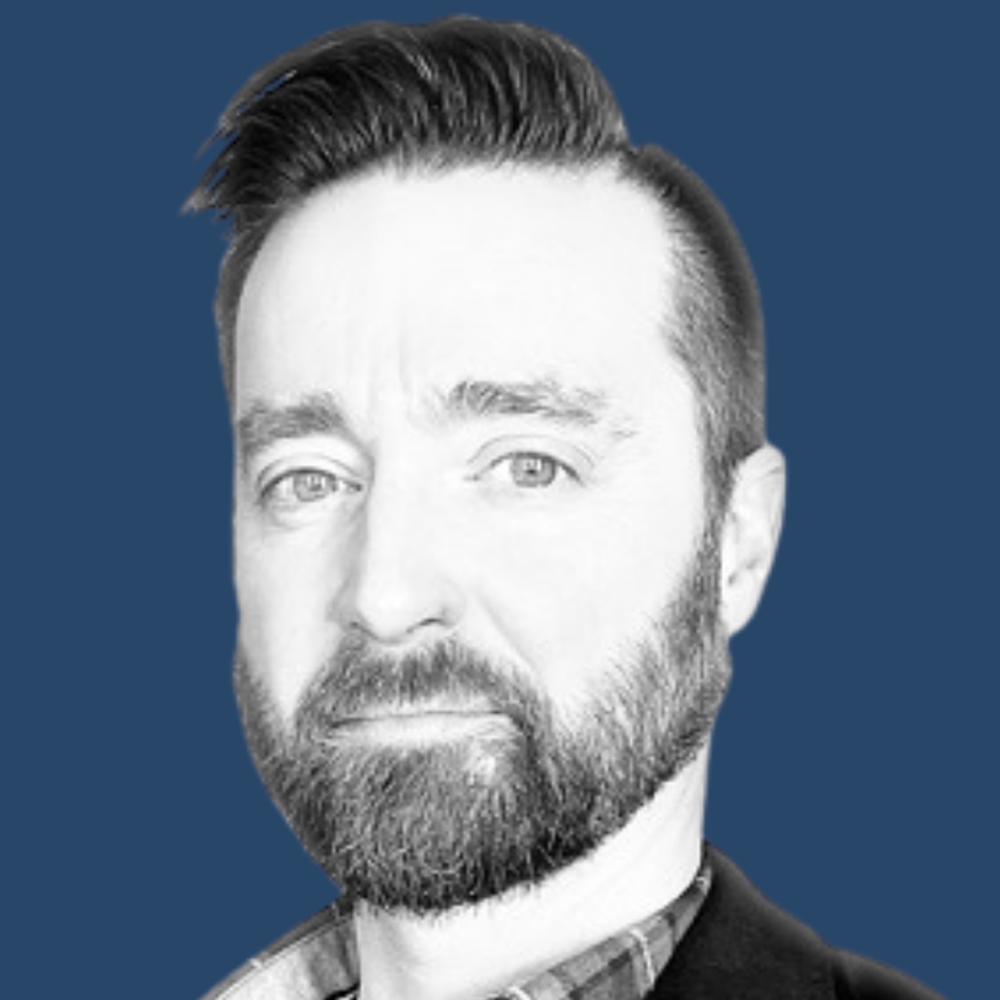 Matt Mindrum
Head of Strategic Partnerships, Paro
Experienced sales leader with a demonstrated history of building cross functional teams to throttle growth. End to end understanding of all the moving parts within the business and alignment required for scale. Laser focused on the outcomes desired.