Save time and money by identifying the right sales technology for your company (this will likely be more than one choice)


Discover how important sales technology is to an organization and how it can revolutionize your bottom line.

Uncover the most common challenges with sales technology selection, strategy, adoption, and integration—and how to avoid them.

Learn the proven step-by-step digital transformation framework to implement new technologies properly with the support of information that is based on years of experience.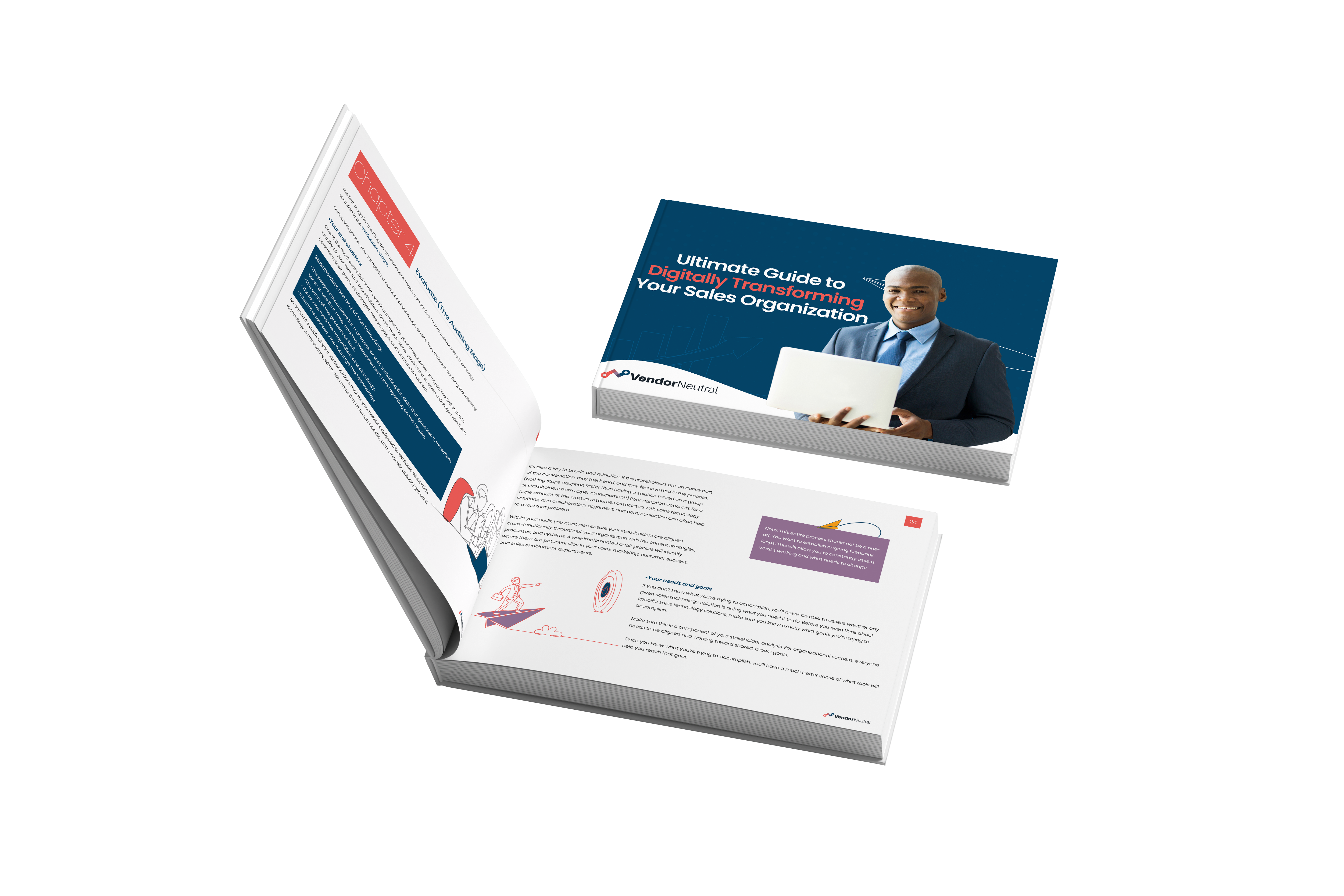 The Ultimate Guide To Digitally Transforming Your Sales Organization
Thousands of vendors crowd the landscape. Sales technology overlap leads to financial waste. Gaps in your sales stack mean misaligned stakeholders, unmet needs, frustrated sales reps, and costly churn. Then, once you've selected your tools, it's hard to get consistent buy-in or sales technology adoption, and solutions sit unused on the shelf.
Sound familiar? Struggling to see sustainable, scalable success? Looking to drive growth in your business with a digital transformation initiative? Then this informative guide is for you!